I have a lot lined up to paint and I wanted to show what's going on.
Up first is a 120mm mounted Napoleonic by Verlinden Productions. I've had this model for many years and decided to jump on it before more commissions rolled in.
I just started it today and have such a long way to go. The base color of the horse is airbrushed but everything else is done by a size 1 brush.
I just received busts from Goldfish of Justice this week as well.
I've had Ragnar Lodbrock from Scale 75 hanging around for a while so he also got a coat of primer.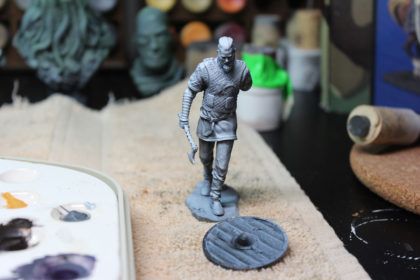 I have a commission from Hero Forge coming in soon but until then I have plenty to keep me busy. 🙂